Two Japanese training warships visit Surabaya – world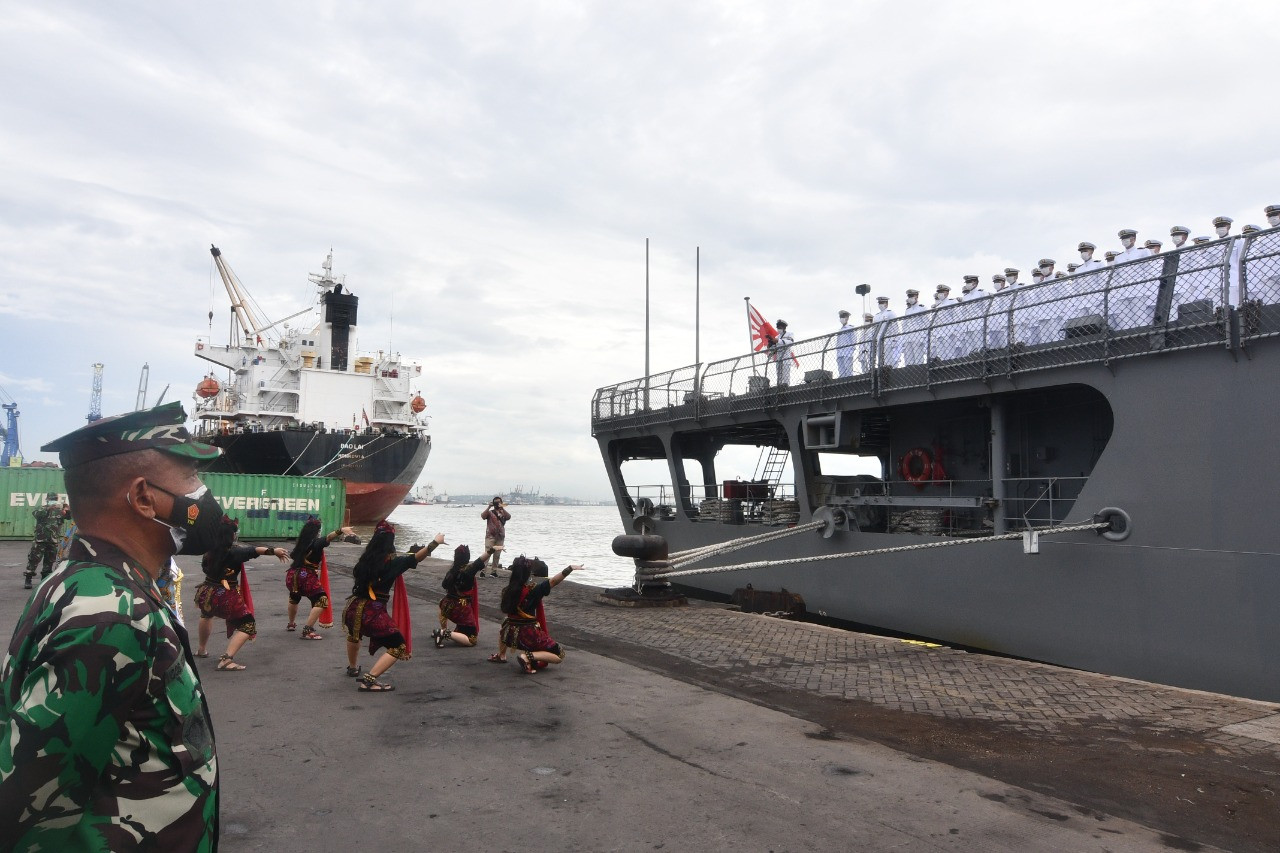 Novan (The Jakarta Post)
PREMIUM
Jakarta ●
Tue, June 29, 2021
Two Japanese training warships made a stopover in Surabaya as part of its trip to the region as well as for logistics resupply at Jamrud North Pier in Tanjung Perak Port.
Commander of the main naval base of the Navy (Lantamal) V, Cdre. Yoos Suryono Hadi, on Monday hosted the two warships, JS Kashima (TV 3508) and JS Setoyuki (TV 3518), which are part of a task group of the Japanese Maritime Self-Defense Forces (JMSDF) commanded by the Rear Admiral Ishimaki Yoshiyasu.
"The diplomatic mission [carried out by the task force] should increase cooperation between the navies of the two countries, which is already good, "Yoos said welcoming the task force, as quoted by an Indonesian navy press release received by Jakarta Post Tuesday.
Similar comments were made by Heru Santoso, President of Warga Persahabatan …
to read the full story
SUBSCRIBE NOW
From IDR 55,000 / month
Unlimited access to the content of our website and applications
Daily digital newspaper e-Post
No advertising, no interruptions
Privileged access to our events and programs
Subscribe to our newsletters