TNI to deploy 18,000 people to Bali for G20 summit – Politics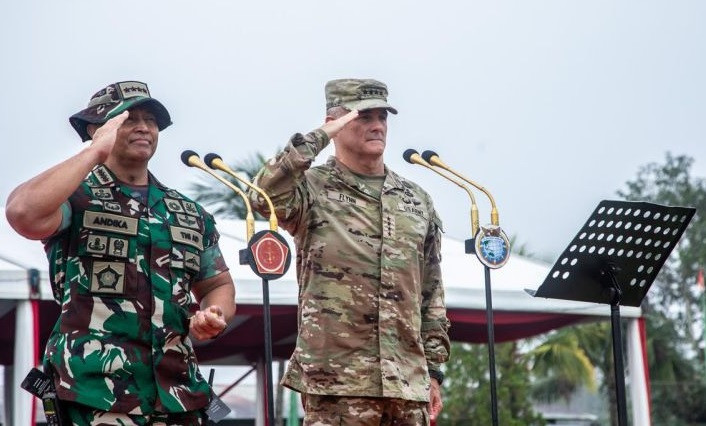 News Office (The Jakarta Post)
Jakarta ●
Fri, October 21, 2022

2022-10-21
12:15
1
f9a0243f8457f3abdb3d12d14d05b69a
1
Policy
indonesia,andika-perkasa,security,bali
Free

The Indonesian military (TNI) plans to deploy a massive security operation in Bali next month involving over 18,000 troops, 12 warships and four military aircraft, to secure the Group of Twenty (G20) leaders' summit.
TNI commander General Andika Perkasa said he would be directly responsible for the operation, which would see the deployment of 14,300 TNI personnel, 3,200 police officers and 492 personnel from other institutions. .
Andika said the personnel deployed would be sufficient to cover the protection of all delegation members, including VVIPs, from 42 countries joining the leaders' summit in Nusa Dua, Bali in mid-November.
The TNI commander also added that there will be a deployment of 12 Indonesian warships in the waters around the island of Bali, which will join other military vessels sent by some countries participating in the G20 summit.
To secure the airspace around Bali, Andika said the air force would deploy 2 F-16s and 2 Russian Sukhoi fighter jets, in addition to 13 helicopters sent by the army, navy and Indonesian Air Force.
There would also be two Boeing reconnaissance planes sent for the mission and another Boeing plane for VVIP, Andika said, quoted by tempo.co.