TNI denies communist agenda behind removal of Soeharto statue – Politics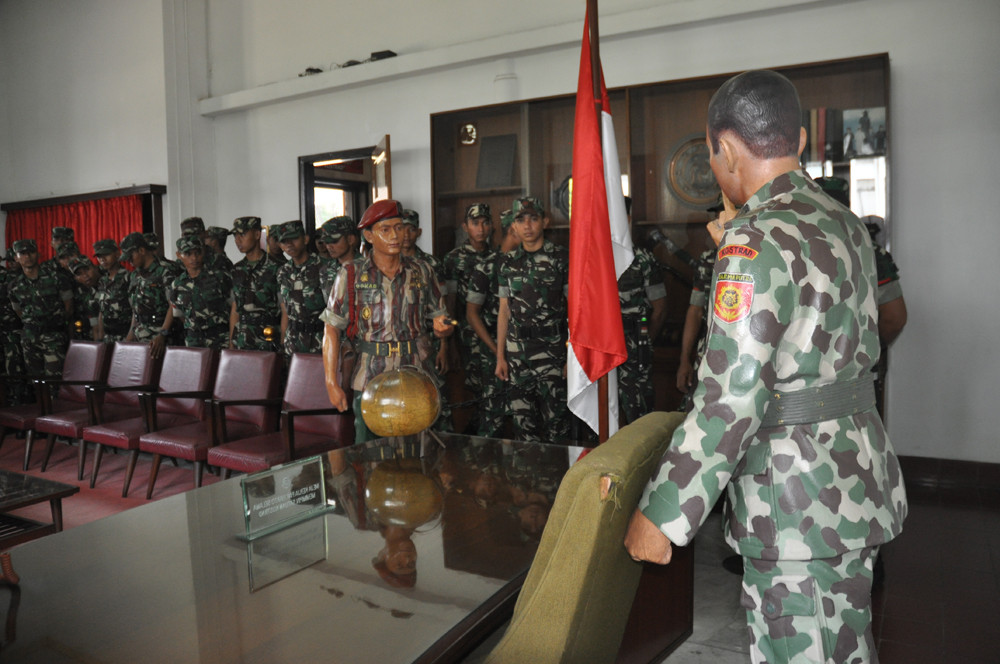 [ad_1]
Gisela Swaragita (The Jakarta Post)
Jakarta ●
Thu, September 30, 2021

2021-09-30
13:15
2
01551940782bf1aa405406f8610d3c3b
1
Politics
Communism, Soeharto, Dharma-Bhakti-Temple, Museum, statue-removal
To free

The Army Strategic Command's Dharma Bhakti Museum (Museum Kostrad) recently received more attention than usual after former Army General Gatot Nurmantyo mentioned that several statues had been removed from the building.
The statues removed were military figures Lieut. General Sarwo Edhie Wibowo, General AH Nasution, and Major General and former President Soeharto. The three were key figures in the failed coup of September 30, 1965, when six other generals were kidnapped and killed, allegedly by the Indonesian Communist Party (PKI). The removed statues were originally placed in a diorama that told the story of how the three figures planned their strategy to defeat the coup.
"There is an infiltration [of PKI ideology] within the Indonesian army [TNI]. On this occasion, I want to invoke the patriotic spirit and the unity of the army, navy and air force of the TNI, "Gatot said during a discussion on YouTube entitled" TNI vs PKI "on Kang Jana Tea's YouTube channel on September 26.
Gatot said the removal of the three statues shows Indonesia is now taking a sharp turn, which could lead the nation to leap into the "ravine of destruction."
The 1965 coup attempt marked a turning point in Indonesian history. Since then, communist ideology has been banned from the country. Indonesia's first president, Soekarno, was overthrown after being in power for 20 years, and replaced by Soeharto to herald the New Order era, when Soeharto was president for 32 years.
In response to the question, the head of the Strategic Army Command (Pangkostrad), Lieutenant. General Dudung Abdurachman denied the allegation that the TNI was now infiltrated by Communist ideology.
He said the statues were removed at the request of the former Pangkostrad chief, the lieutenant. General Azym Yusri Nasution, who commissioned the statues during his years in power in 2011-2012. The current religious beliefs of the former leader of Pangkostrad mean that he is now uncomfortable with such images.
"I appreciate his personal feelings, that his current religious beliefs mean that he has remorse for ordering the statues. So I couldn't refuse his request," Dudung said in a press release on Tuesday. Dudung met Azmyn on August 30 and the statues were then immediately removed Dudung denied that the removal was motivated by a Communist agenda.
The museum, which is located on Jl. Medan Merdeka Timur in central Jakarta, was originally a commissioner's office during the Dutch colonial era. The heritage building, which was built in 1870, was used by Soeharto as his office when he was the first chief of Pangkostrad in 1961. It served as the headquarters of Pangkostrad until 1981 when Lieut. General Rudini, the 12th chief of Pangkostrad, turned the building into a museum. Soeharto officially opened the museum in 1997.
[ad_2]