The Ministry of Finance presents the plan for the use of the infrastructure budget for 2022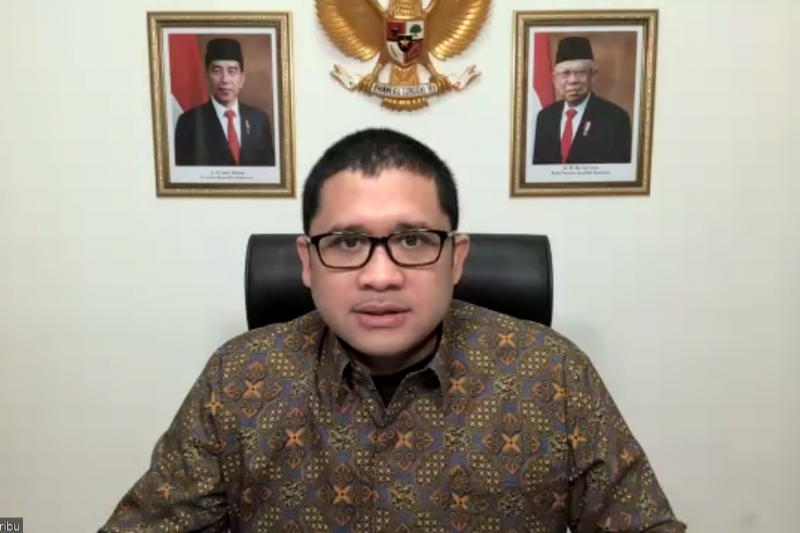 We continue to complete the construction of strategic infrastructure, and this is linked to basic services to support productivity.
Jakarta (ANTARA) – The head of fiscal policy of the Indonesian Ministry of Finance, Febrio Kacaribu, has revealed the government's plan for next year to use the infrastructure budget for various purposes.
"We are continuing to complete the construction of strategic infrastructure, and this is linked to basic services to support productivity," Kacaribu noted in an online discussion here Wednesday.
The infrastructure budget, which amounts to approximately Rs 384.8 billion in the 2022 State Budget Proposal (RAPBN), covers Rs 170.4 billion for central government spending, Rs 119,200 billion for transfer to the regional and village fund (TKDD) and 95.2 rupees. one thousand billion for the financing of the budget.
Related news: Budget achievement for infrastructure spending reaches 59.5%
Based on Kacaribu's presentation, next year's infrastructure budget policy aims to accelerate the completion of infrastructure projects delayed due to COVID-19 and strategic outcomes to support economic recovery.
Next year's infrastructure fiscal policy will also strengthen the timing or integration of funding between ministerial and non-ministerial (K / L) government institutions, regional governments, and state and non-state enterprises.
The infrastructure budget will also be used to support the availability of basic infrastructure services, such as 2,250 special housing and 3,501 apartments.
Related News: President Highlights Role of Digital Infrastructure During Pandemic
This budget will also be used to provide affordable, reliable and environmentally friendly energy and power, such as the construction of 105,000 hectares of irrigation network.
In addition, the budget will be used to boost productivity through connectivity and mobility infrastructure.
This includes the construction of 205 kilometers of new roads, 8,244 meters of new bridges, 6,624 square kilometers of railroads, six new airports and the Trans Sumatra toll road.
Finally, information and communication technologies will also be a priority for the budget in order to strengthen the capacities of digital human resources and digital literacy.
This aims to provide 2,344 base transceiver stations (BTS) in remote areas as well as satellite Internet access with a capacity of 25 Gbit / s.
Related news: LIPI is developing a research and innovation ecosystem with the "SIAP" strategy
Related News: President Announces Rp 384.8 Trillion Infrastructure Development Budget