The decoupling with China is accelerating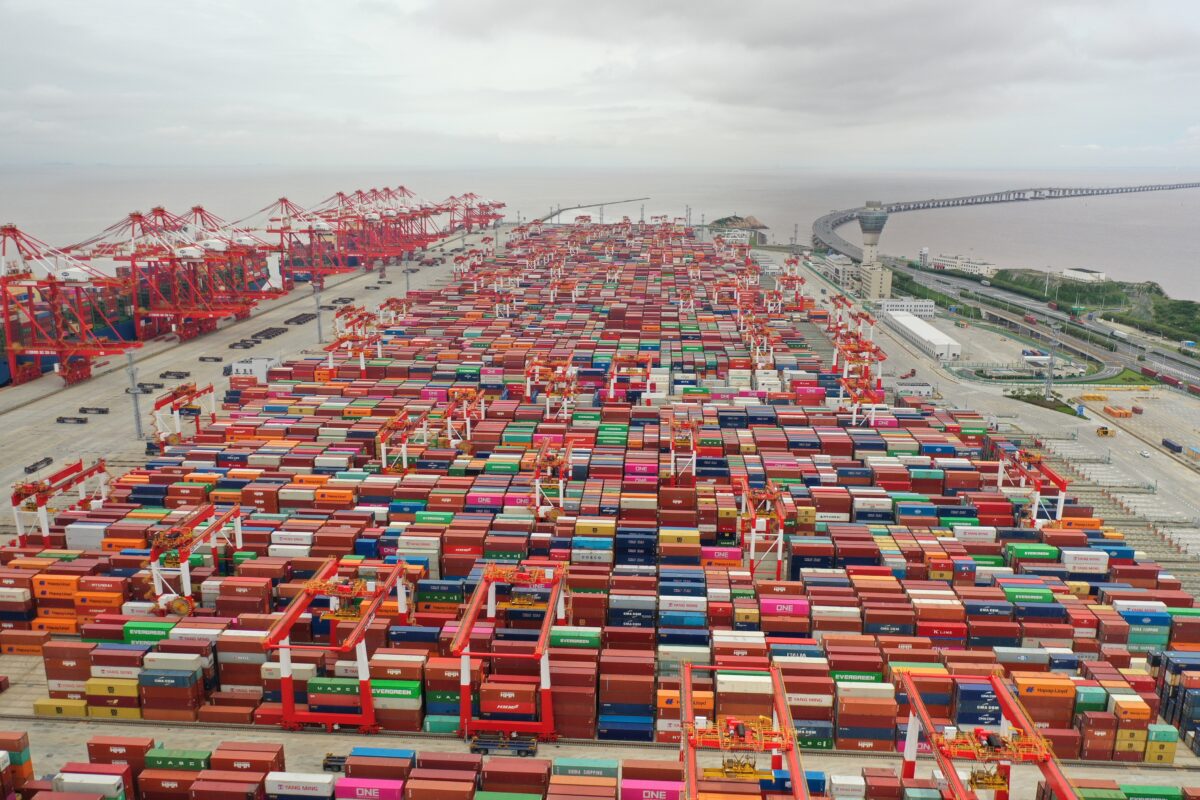 Democracies restrict goods from China, increase supply from friendly countries and leverage market access to extend decoupling to third countries
Comment
Decoupling with China has a history that dates back to the Cold War, but which has been renewed and is accelerating. It recently restarted in the US tech sector and is now moving to the world's most important economies in Europe and Asia. The mainstream media is on fire with what a year ago was considered a far-fetched idea, and what propagandists in Beijing are trying to denigrate as "Cold War thinking."
But in May, the Financial Times quoted Michael Shoebridge of the Australian Strategic Policy Institute (ASPI) as saying: "Decoupling is real and growing. The decoupling between China and the United States has now been joined by the EU-China decoupling, and we face a common strategic challenge from Russia and China that unifies European players with Indo-Pacific players.
Shoebridge predicts decoupling will extend to the energy sector and advised companies to ensure their supply chains are diverted from hostile to friendly powers.
Companies are following his advice, as well as that of the Biden administration, which calls it "shoring up friends."
The idea has a long history. In 2020 it was called "ally-shoring."
In 1993the United States and Canada referred to it as the "National Technology and Industrial Base" (NTIB), which allowed imports and exports of sensitive military items between the pair and later expanded to include Britain and Australia.
The Trump administration identified weaknesses in the NTIB and attempted to bolster the US industrial base through tariffs on China. According to Alex Gray, former National Security Council Chief of Staff, "The Trump administration has understood the strategic and defense industrial implications of reliance on foreign sources like China and Russia for critical components and materials".
"Weaknesses in this industrial base, many of which have been exposed as part of President Trump's Executive Order 13806 (Assessing the Health of the U.S. Defense Industrial Base), require an aggressive response from Washington that leverages the strengths of our allies and partners," Gray wrote. in an email.
"Tools such as the National Technological Industrial Base are useful in filling gaps in the industrial base, while also serving as a burden-sharing mechanism in efforts by the United States and its allies to combat major revisionists. powers like China and Russia."
Following Trump's tariffs, the Biden administration is in effect proposing a voluntary, and sometimes legislated, expansion of the NTIB to a broader range of commercial products. Bipartisan commercial pressure on multiple jurisdictions is internationalizing and shows no signs of abating.
The July 29 Financial Times quoted the Chief Executive of the Confederation of British Industry (CBI), Tony Danker, as saying: "All the companies I speak to at the moment are engaged in overhauling their supply chains. . Because they anticipate that our politicians will inevitably accelerate towards a world decoupled from China.
Decoupling from the demand side
Decoupling is the severing of economic ties with a country, but necessarily involves replacing them with other resilient ties. In addition to friend-shoring, this can include on-shoring or near-shoring, in which production is brought closer to intended consumers.
Two recent laws illustrate the demand and supply aspects of the process of decoupling computer chips, also known as semiconductors.
First the Uyghur Forced Labor Prevention Act (UFLPA) most immediately affected demand by banning much of the polysilicon it needs for chips.
Second, the Flea and Science Act of 2022 will strongly affect supply by subsidizing chip manufacturing in the United States.
The UFLPA, passed in 2021 and to be implemented from this summer, bans goods from China's Xinjiang region, presuming they are made with forced labor. This includes a ban on assembled products in any country made with materials from Xinjiang.
Xinjiang previously produced 40% of the world's polysilicon (used in the production of chips and solar panels), 20% cotton and 20% calcium carbide (used to make acetylene gas).
The extended reach of the UFLPA helps foster decoupling with China, not just in America, but around the world. Few companies from any country want to produce goods with raw materials banned from the world's largest market.
Supply side decoupling
The second part of the decoupling concerns its offer. Without finding alternative supplies, decoupling would be extraordinarily painful and politically difficult.
On July 28, the U.S. Congress passed the Chips and Science Act of 2022, which will inject $52.7 billion into the construction of U.S. computer chip factories, known as "fabs," as well as national innovation in semis. -drivers.
"Proponents said it would help with supply chain issues that have plagued Americans trying to buy chip-dependent cars and devices," according to the the wall street journal"although it may be years before the true benefits of the bill are seen."
In addition to being too little, too late, the bill provides insufficient protections against theft or profit spending by China. But it's a start, and those safeguards can be put in place later. They better be.
These U.S. chip subsidies are part of a larger $280 billion bill that includes support for a range of U.S. technologies, including lasers, nuclear physics and clean energy.
Global leveraged decoupling
The United States is also promoting the decoupling of China with its Indo-Pacific Economic Framework for Prosperity (IPEF). Unlike the Trans-Pacific Partnership (TPP), the IPEF is a trade forum rather than a formal free trade agreement.
The IPEF is a "paradigm shift" according to Robert D. Atkinson, who spoke about it in Foreign Policy at the beginning of July, because it seeks to use access to the American economy as leverage with third countries against China, rather than as a data.
The fourteen member states of the IPEF are some of the largest economies in Asia, including Australia, India, Japan and South Korea. It also includes Asian countries that America wants to keep away from China, such as Brunei, Fiji, Indonesia, Malaysia, New Zealand, the Philippines, Singapore, Thailand and Vietnam.
But unlike the TPP, the United States does not grant easy access to its economy regardless of the elephant in the room. On the contrary, the IPEF is a negotiating forum which, in addition to TPP demands such as improved labor and environmental regulations, will be used to help encourage economic isolation among third countries. and the weakening of Beijing, until the Chinese Communist Party (CCP) improves its human rights practices and stops threatening the territory and maritime exclusive economic zones (EEZs) of its neighbours.
The same Washington strategy of taking advantage of access to US markets can be used against Moscow and other particularly aggressive dictators. Secondary sanctions threats against countries that violate sanctions against Russia, Iran and North Korea are examples.
China has been the most difficult of the rogue nations to dissociate due to its massive economy (about 10 times larger than Russia's) and its deep integration into global supply chains.
But international decoupling movements from China are fortunately accelerating and will increase demand for U.S. and allied jobs, innovation, technology development, and the diversity and resilience of our industrial ecosystems.
American and allied economies will grow, as will the government revenues needed to fund our military defense against Beijing. And decoupling will weaken and deter Beijing from any aggression against countries like Japan, Taiwan and the Philippines, and slow down the CCP's attempts to globalize their illiberalism.
The opinions expressed in this article are the opinions of the author and do not necessarily reflect the opinions of The Epoch Times.