Search for two health workers missing in Papua: army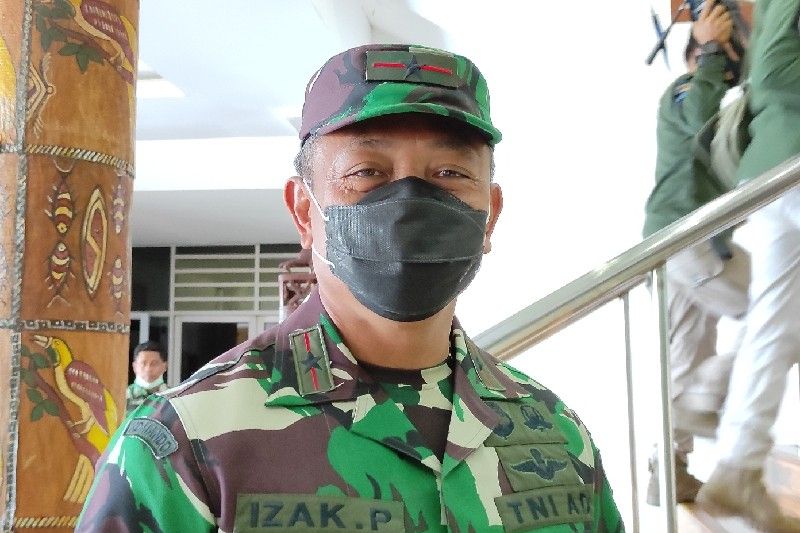 The whereabouts of the two healthcare workers are not yet traceable
Jayapura, Papua (ANTARA) – Indonesian soldiers continue their search for two health workers who may have fled to a hill in Kiwirok subdistrict, Pegunungan Bintang district, Papua to avoid terrorist brutality separatists, a senior official said.
"The whereabouts of the two health workers are not yet traceable," said District 172 / PWY military command commander Brigadier General Izak Pangemanan. ANTARA in a phone interview with Jayapura on Tuesday.
Staff from the 403 / WP Infantry Battalion's Border Security Task Force are continuing their search for the two male paramedics and expect to find them alive, he said.
On Monday morning, several members of the group led by Lamek Tablo reportedly burned down several public facilities, including a public health center, and houses in Kiwirok.
Separatist terrorists also engaged in a shootout with Indonesian security personnel in which a member of the military sustained minor injuries to his right arm after a bullet ricocheted and hit him, Pangemanan said.
Related news: Armed group led by Lamek Tablo held responsible for terrorist acts in Kiwirok
The soldiers found three other healthcare workers alive after terrorists attacked Kiwirok, he said.
Two of the health workers were shot and wounded while the third was injured after being tortured, Pangemanan said, adding that 10 paramedics stationed in Kiwirok had fled to the 403 / WP Infantry Battalion compound.
Meanwhile, the commander of the Yahukimo 1715 district military command, Lt. Col. Christian Irreuw, held members of the armed group led by Lamek Tablo responsible for the acts of terror in Kiwirok.
Related news: Soldier injured in shootout with Papuan terrorists
Separatist terrorists not only burned down several public facilities and homes in the Kiwirok sub-district, but they were also involved in a shootout with several Indonesian security personnel, he noted.
Before launching their acts of terror in Kiwirok, separatist terrorists recently set fire to backhoe loaders owned by the state-owned construction company PT Wijaya Karya (WIKA).
Irreuw said he set fire to the backhoes, used for the Oksibil-Towe Hitam road construction project, to avenge the arrests of two operatives who attempted to smuggle five guns into Papua from PNG on September 2, 2021.
Related News: Security unrest of armed terrorists will not disrupt PON: Police
Related news: Two Papua bank workers evacuated from Kiwirok for security reasons
Members of the separatist terrorist group led by Lamek Tablo may have headed for Batom subdistrict in Pegunungan Bintang district, he added.
"Therefore, I ordered all staff, especially those responsible for securing the land border between Indonesia and Papua New Guinea to remain vigilant," he said.
Kiwirok and Batom are part of the sub-districts of Pegunungan Bintang district located near the Indonesia-PNG land border. (INE)
EDITED BY INE