Scientists recreate the powerful punch of the Mantis shrimp in a robot | Chicago News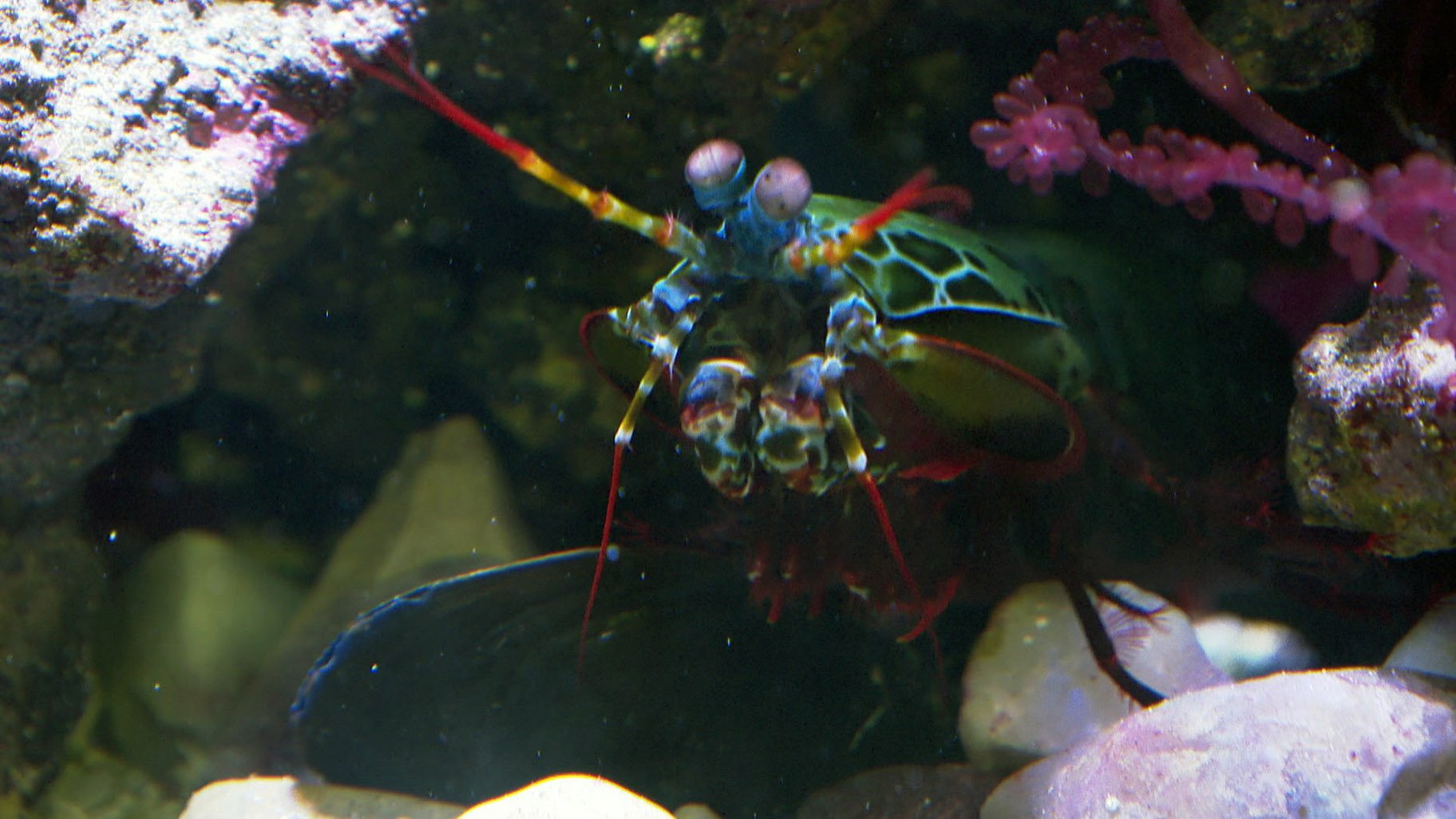 A mantis shrimp catches a mollusk shell at the Shedd Aquarium on September 20, 2021. (WTTW News)

The peacock mantis shrimp, one of hundreds of species of mantis shrimp, can swing its front appendage, or club, at a speed of 50 mph – roughly the same acceleration as a 22-caliber bullet.
The colorful shrimp native to Indonesian waters uses its quick punch to smash the shells of snails, mollusks, crabs and other prey.
At the Shedd Aquarium, the small but mighty shrimp enclosure requires special materials due to the animal's ability to break glass.
"The exhibit that we have this animal in is actually not glass, it's acrylic, so it's a bit stronger and shock absorbing," said Keoki Burton, the exhibits supervisor. aquarium specials. "Plus, this acrylic is three to four times thicker than the rest of the items on display here. "
Researchers at Harvard University and Duke University recently mimicked the spring-loaded shrimp locking mechanism by building a small robot that oscillates at about a quarter of the punch speed of the mantis shrimp.
The 1.5-gram shrimp-scale robot built by the researchers strikes at a speed of 5 meters per second in water, about a quarter of the striking speed of the mantis shrimp. (Courtesy Harvard University)

"We were able to enter the water at about 5 meters per second while mantis shrimp can reach 20 meters per second," said Emma Steinhardt, a Harvard graduate student, co-author of the study. "Nature is always winning, but give us about a year and maybe we'll win – nature has things up its sleeve that we can't necessarily do in engineering."
Steinhardt said engineering could potentially borrow from biology by incorporating the rapid and explosive movement of mantis shrimp into military robots that leap and strike with great force.
The study published August 17 in the Proceedings of the National Academy of Sciences was funded by the US military.
Visitors to the Shedd can view the aquarium's peacock mantis shrimp in the Underwater Beauty exhibit.
Note: This story will be updated with a video.
---