Russian-Ukrainian conflict will affect defense system: Prasetyo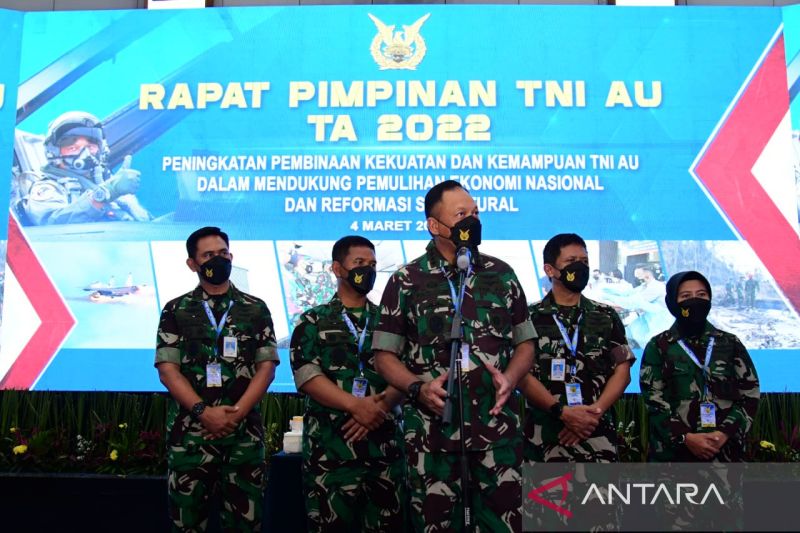 Jakarta (ANTARA) – Air Force Chief of Staff Marshal Fadjar Prasetyo said the Russian-Ukrainian conflict will affect Indonesia's main weapons system (Alutsista), for which purchases were made to Russia.
"Of course, this will not only affect Russia's equipment, but the whole world is now studying possible changes due to this conflict," Prasetyo said after the 2022 Indonesian Air Force leadership meeting at the Cilangkap headquarters, here on Friday.
He said that currently Indonesia has a lot of defense equipment from Russia.
Related news: Russian-Ukrainian conflict could slow Indonesia's recovery: expert
The Indonesian Air Force has at least 16 Sukhoi Su-27 and Su-30 fighter jets in its fleet, he said. The Indonesian military also operates Mi-35P and Mi-17V helicopters, he said.
However, spare parts for Sukhoi fighter jets purchased from Russia are still guaranteed through a long-term cooperation program, he noted.
"In aeronautical maintenance, we do this for the long term. So, we bought spare parts some time ago," he added.
The Indonesian Air Force, he said, will continue to monitor the situation in Russia and Ukraine.
Related News: RI Economy Set to Shrink 0.014% Due to Russian-Ukrainian Conflict