REMINDER TO THE UNITED STATES: Sunnova welcomes a new security, the US Air Force Base will receive a solar installation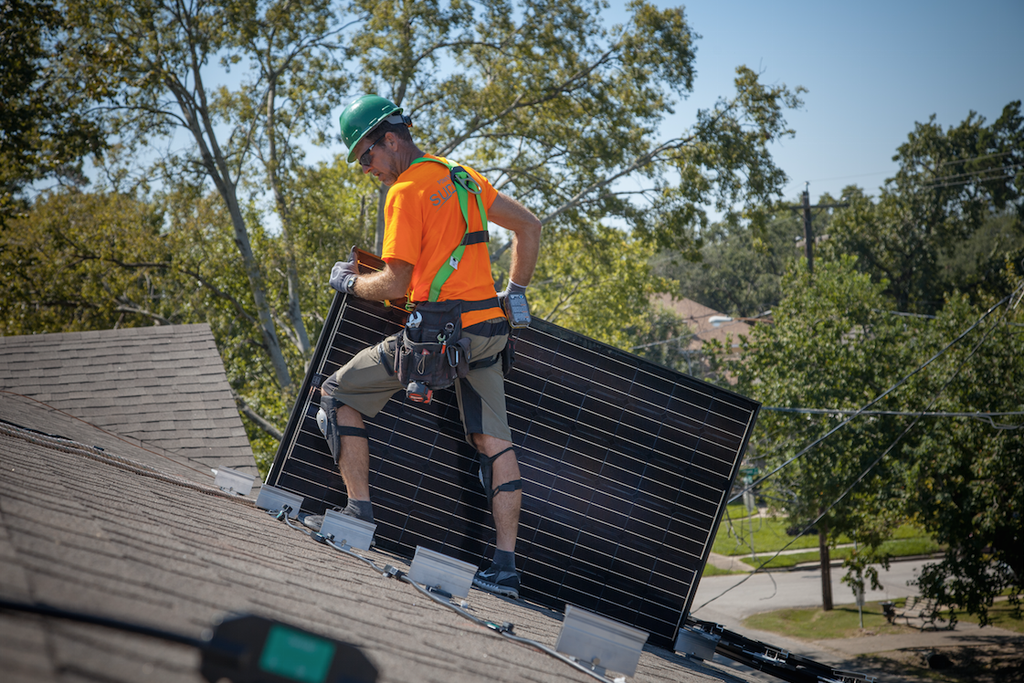 A summary of the latest stories from the US solar market, with news of Sunnova's latest securitization, Ameresco's solar power installation at a US air base, and Extensible Energy's latest capital investment.
Sunnova welcomes new securitization of solar storage and batteries
June 14, 2021: Residential and storage solar installer Sunnova praised its latest securitization of leases and power purchase contracts, saying the "innovative" deal is the solar sector's first securitization that refinances the collateral for a securitization pre-existing.
Robert Lane, CFO of Sunnova, said the company was able to achieve the company's tightest spread against the benchmark interest rate index to date for asset securitization owned by third parties, a feat Lane added reflecting the high quality of the assets included.
The securitization consists of US $ 319 million notes rated A, 2.58% at a prepayment rate of 76.4%, equivalent to a benchmark swap rate of 140 bps. The Notes have a weighted average life of just under 7.5 years with an early redemption date of April 30, 2031 and a final maturity of April 28, 2056.
The banknotes are backed by a portfolio of some 20,900 rooftop solar systems installed in 18 states, Guam, Puerto Rico and the Northern Mariana Islands.
The proceeds from the sale of tickets will be used by Sunnova to repay existing financing arrangements of Sunnova subsidiaries.
Ameresco to equip US Air Force base with solar power in US $ 19 million redevelopment
June 15, 2021: Ameresco has partnered with Cannon Air Force Base and the Defense Logistics Agency Energy to work on a US $ 19 million project to save energy at the New Mexico facility.
1.9 MW of solar power will be installed in a ground-based grid, alongside smart controls and other energy conservation technologies, including LED lighting to meet the energy and sustainability goals of the installation.
The work is expected to save Cannon Air Base approximately US $ 1.1 million in its first year of operation and US $ 33 million over the period of the contract.
Work on the project is expected to begin in the third quarter of 2021 and end in the first quarter of 2023.
Extensible Energy Receives $ 3.4 Million Funding To Advance Load Flexibility Technology
June 14, 2021: California-based cleantech company Extensible Energy has received a US $ 3.4 million capital investment to evolve its DemandEx flexibility software, which enables commercial buildings to participate in load flexibility markets.
Scalable targets the commercial solar market in the United States, using on-site generation to increase savings potential by flexibly shifting electrical loads associated with functions such as heating, cooling, and ventilation. With flexible markets, in which local grid operators can pay for distributed energy resources to contribute to grid service needs, savings in uptime costs and energy bills could be significantly reduced.
Scalable is to use the financing, led by Blu Ox Ventures, to increase both its sales and operations of the DemandEx software.
National Grid Renewables Michigan's solar portfolio will generate US $ 6 million in tax revenue.
June 10, 2021: National Grid Renewables, the renewable energy development arm of grid operator National Grid, revealed that its 40 MW MiSolar portfolio in Michigan is expected to generate $ 6 million in revenue for the state.
The portfolio includes two 20 MW projects – Bingham Solar in County Clinton and Temperance Solar in County Monroe – both owned and operated by National Grid Renewables. The electricity produced on the sites is sold to the public utility Consumers Energy.
Based on current Michigan law, the sites are expected to generate US $ 6 million in new tax revenue over their operational lifespan, benefiting their local communities while also offsetting some 50,000 metric tonnes of emissions. of carbon dioxide.