Remembrance: Dutch community stalwart Dirk ter Vrugt had a helping heart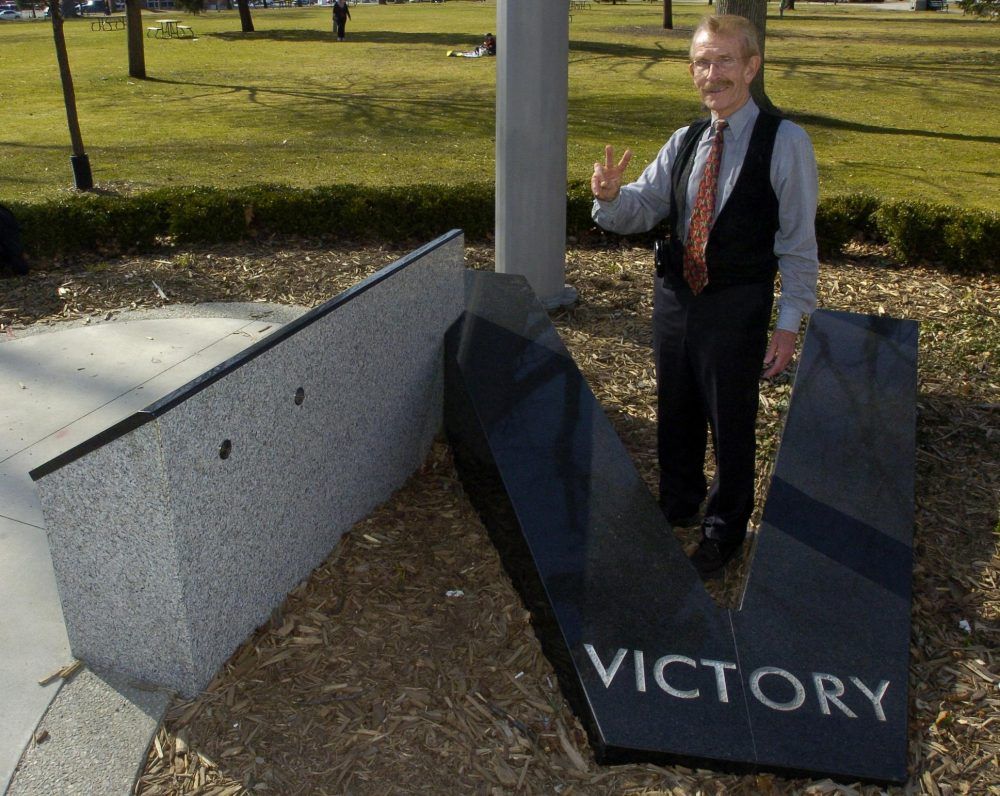 Content of the article
Londoner Richard (Dirk) ter Vrugt had a thirst for adventure, a resilient streak and a helpful heart, say those who knew him.
Content of the article
He gave such unwavering service to the Dutch-Canadian community in southwestern Ontario that he was known as a "soldier of orange."
Ter Vrugt died on May 14 of a pulmonary embolism following a stroke three years ago. He was 81 years old.
A survivor of a Japanese prison camp in Java, Indonesia, he was knighted by Dutch royalty for his good deeds in London, including helping Dutch immigrants to Canada obtain passports and fighting for compensation from the Japanese government on behalf of Dutch veterans. He twice met Queen Beatrix of the Netherlands.
"I think he was one of those people who had a hell of a zest for life and had a lot of adventures along the way," said his eldest daughter, Raquelle.
A psychologist by trade, in 1988 ter Vrugt was appointed head of the Dutch consulate in London, a sort of mini-embassy, ​​and tasked with helping to manage the waves of Dutch immigrants still pouring into this part of the Canada decades after the Second World War. .
Content of the article
Born in 1940 in Magelang, Indonesia, his earliest memories were of life in a prison called Ambakawa on the island of Java, he once told The Free Press. He, his mother and his brother had been separated from his father, a soldier in the Royal Dutch Indonesian colonial army.
Although the family did not know it at the time, his father had been taken to Burma to work on the Death Railway. "(My father) worked on the section that included the bridge over the River Kwai," ter Vrugt said in the Free Press interview. His father was taken to Nagasaki, Japan, where he was released when the second American atomic bomb fell.
When the family reunited, they left the Dutch colony for Holland in the late 1940s. As a young man, ter Vrugt became one of many schoolboys who helped tend the five cemeteries filled with Canadian soldiers dead while liberating the Netherlands, keeping the tombstones free of moss by scrubbing them with a toothbrush.
Content of the article
"It was my first time getting to know Canadian heroes," he told The Free Press. "Canadians were and are so popular. It automatically became a business card. Canada became his next logical destination.
It was his spirit of adventure that brought him to Toronto at age 21, and later to London. His daughter Raquelle and younger sister Julie said he moved here because he had cousins ​​in the Holland Marsh area.
A pillar of the Dutch community and beyond, ter Vrugt helped establish the Victoria Park Memorial Carillon as a token of lasting gratitude felt by the Dutch community on both sides of the ocean for the Canadian liberators. His daughters say he was in charge of twisting arms for funding.
Content of the article
He also helped bring Go Green Go Dutch Go Bike, the celebration of Dutch heritage and cycling that raised money for underprivileged children, to Forest City in 2009. And he was famous for his Indonesian grills.
"He lived in the Japanese concentration camp for the first few years of his life and I think that really helped shape who he was," Julie said.
That early experience made her resilient, she thinks, and fueled her "interest in all things," including travel and adventure. He is survived by his wife, Willemina, his daughters and grandchildren, and two brothers. He was predeceased by a son, Richard.
Twitter.com/DanatLFPress