Papuan W hospital collapses amid COVID outbreak, stops admitting patients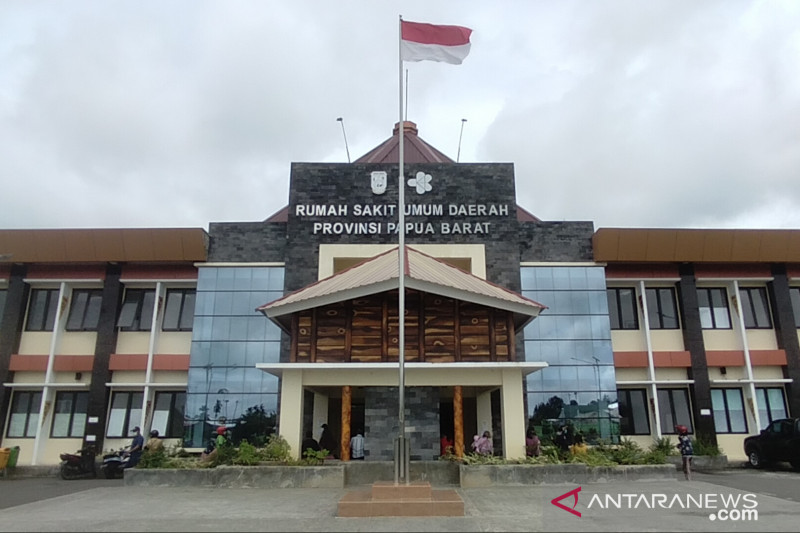 Manokwari, W Papua (ANTARA) – Overwhelmed by an upsurge in coronavirus infections, the COVID-19 referral hospital in Manokwari, West Papua has stopped seeing patients and called on people to follow health protocols to help curb the transmission of the virus.
The West Papua public hospital in Manokwari has temporarily stopped receiving COVID-19 patients since Friday morning due to the overwhelming number of patients, hospital director Arnold Tiniap said.
The referral hospital is running out of beds, with the number of patients currently in treatment at the facility exceeding the maximum capacity of 110 beds for COVID-19 hospital patients, he added.
"We are currently treating 111 patients, so we are forced to temporarily close the door to new incoming patients," he said.
In addition to the overwhelming number of inpatients, the hospital's ability to serve patients has been affected due to the fact that 20 medical workers contracted COVID-19 and performed self-isolation, he said. added.
The hospital has also started to run out of medical oxygen for patients with moderate and severe COVID-19, he said.
Given the alarming situation, residents must protect themselves by complying with all recommended precautionary measures for the prevention and mitigation of COVID-19, Tiniap urged.
"If the required implementation of health protocols is ignored, the efforts to flatten the West Papua coronavirus curve that the task force and other authorities have deployed will be pointless," he added.
West Papua recorded 2,912 confirmed cases of COVID-19 on Thursday, an increase of 317 cases from the previous day.
Manokwari district has contributed to 1,404 of the province's 2,912 COVID-19 cases, Tiniap said.
The COVID-19 pandemic first hit the Chinese city of Wuhan in 2019 and then spread across the world, including countries in the Asia-Pacific region.
The Indonesian government announced the country's first confirmed cases on March 2, 2020.
Since then, central and regional governments have worked to slow infections by implementing health protocols.
Emergency restrictions on public activities were also imposed on the islands of Java and Bali from July 3 to 20, 2021 to deal with an alarming resurgence of COVID-19 cases.
As part of efforts to win the fight against COVID-19, the Indonesian government has been running a nationwide vaccination program since January 13, 2021 to contain infections.
As of July 9, 2021, a total of 35,775,567 Indonesians had received the first dose of the COVID-19 vaccine, an increase of 914,881 from the previous day, according to the Ministry of Health.
The number of Indonesians who received the second dose of the vaccine reached 14,868,577 on Friday, up 246,075 from the previous day, he added. (INE)
Related news: Indonesian Navy vaccinates 1,000 residents in Sorong, West Papua
Related news: Strengthening surveillance of inbound travelers: West Papua police
EDITED BY INE