Papua: IDI condemns terrorist attack on health workers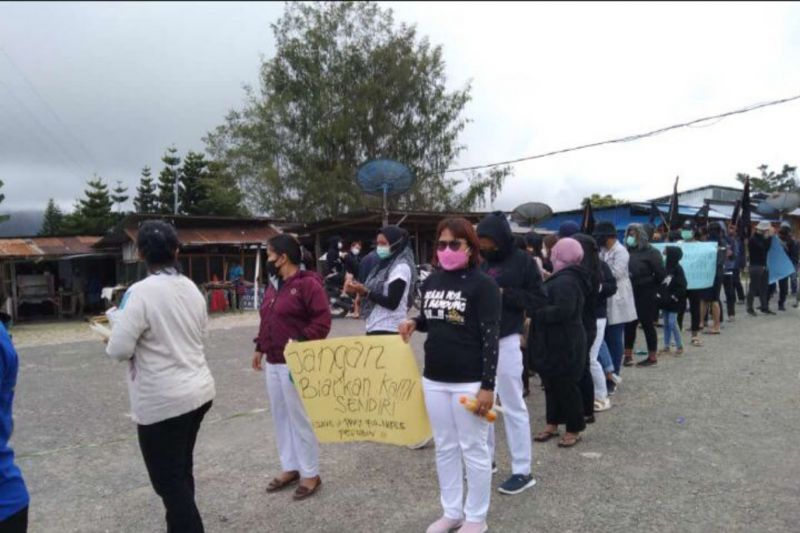 Jakarta (ANTARA) – The Indonesian Medical Association (IDI) -Papua branch condemned an attack by Papuan separatist terrorists on healthcare workers in Kiwirok subdistrict, Pegunungan Bintang district, earlier this week.
The association appealed to the Papua Administration and Indonesian Army (TNI) and National Police (Polri) to ensure the safety and security of all healthcare workers in the province.
The guarantee is essential to ensure the sustainability of medical and health services for Papuan communities across the province, IDI-Papua Chapter President Donald Aronggear said in a statement. ANTARA received here on Friday.
The organization urged the Papuan administration to coordinate with regional governments as well as religious, customary and community leaders regarding the safety of all health workers in Papua.
On Monday morning (September 13, 2021), several members of the separatist terrorist group led by Lamek Tablo reportedly burned down several public facilities, including a public health center, and homes in Kiwirok.
Related news: Two Papua bank workers evacuated from Kiwirok for security reasons
Separatist terrorists also engaged in a shootout with Indonesian security personnel in which a member of the military sustained minor injuries to his right arm after a bullet ricocheted and hit him.
The injured military personnel were identified as the 1st Ansar Soldier of the 403 / WP Infantry Battalion.
Papuan terrorists also assaulted and tortured several health workers at the Kiwirok Public Health Center.
Related news: Armed group led by Lamek Tablo held responsible for terrorist acts in Kiwirok
A health worker, identified as Gabriela Meilan, has died after being tortured by terrorists, officials said.
On Friday, the injured soldier and nine health workers who survived the brutality of the terrorists were evacuated from Kiwirok subdistrict in Pegunungan Bintang district to Jayapura town.
The health workers were identified as Lukas Luji, Marthinus Deni Setya, Siti Khotijah, Dr. Restu Pamanggi, Marselinus Ola Atanila, Patra, Emanuel Abi, Katrianti Tandila and Kristina Sampe Tonapa.
The evacuees were transported aboard a military Caracal transport helicopter to the provincial capital of Papua for medical treatment at Marthen Indey Hospital.
According to IDI's Aronggear, amid the ongoing COVID-19 pandemic, Papuan communities are in need of medical and healthcare services, but acts of violence against paramedics could affect services.
On Thursday, September 16, activists from the IDI-Papua branch and around 250 paramedics staged a peaceful rally in Oksibil, the capital of Pegunungan Bintang district, to show their last respect to the deceased health worker.
They also held a candle light vigil by lighting a thousand candles along the city's main road.
Related news: Search for two healthcare workers missing in Papua: army
Related News: Security unrest of armed terrorists will not disrupt PON: Police