Missing health worker still to be found: Papua police chief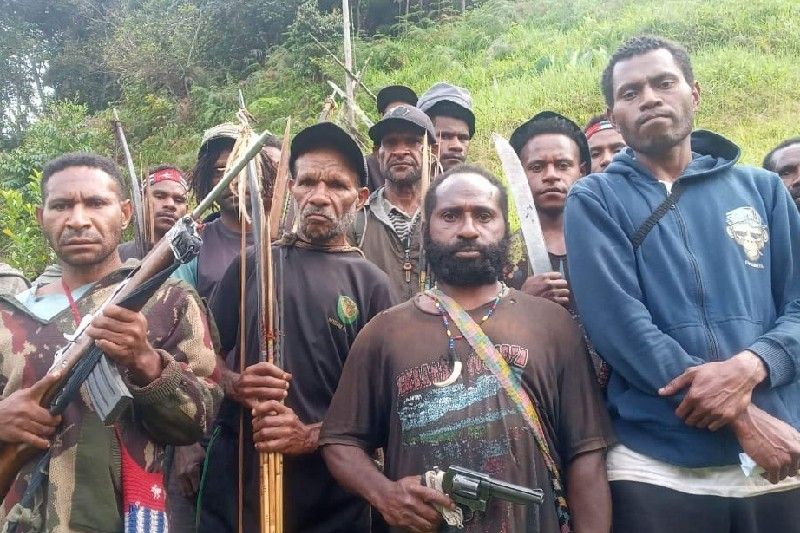 Jayapura, Papua (ANTARA) – No trace of Gerald Sokoy, a health worker who went missing after a Papuan terrorist group attacked a public health center in Kiwirok on September 13, 2021, was not found on Friday, a said the Papua police chief.
Insp Gen. Mathius D. Fakhiri said he therefore could not confirm the reliability of reports posted on social media platforms that Sokoy was taken hostage by separatist terrorists.
"We cannot yet make sure that the reports are reliable or not, nor can we confirm the condition of Gerald Sokoy," he said. ANTARA in Jayapura, the capital of the province of Papua, on Friday.
According to information posted on social media platforms, the armed group led by Lamek Taplo will release Sokoy via a local church so that he can be reunited with his family, he said.
However, the reliability of the information has not yet been confirmed, he added.
Security personnel stationed in Kiwirok Subdistrict, Pegunungan Bintang District, Papua Province have yet to confirm the credibility of the information about Sokoy's release posted on social media platforms, Fakhiri said.
The search for Sokoy has continued, but security personnel have yet to locate his whereabouts, he added.
On the morning of September 13, 2021, several members of the separatist terrorist group led by Lamek Tablo reportedly burned down several public facilities, including a public health center, and homes in Kiwirok.
Separatist terrorists also engaged in a shootout with Indonesian security personnel in which a member of the military sustained minor injuries to his right arm after a bullet ricocheted and hit him.
The injured military personnel were identified as the 1st Ansar Soldier of the 403 / WP Infantry Battalion.
Papuan terrorists also allegedly assaulted and tortured several health workers at the Kiwirok public health center.
A health worker, identified as Gabriela Meilan, has died after being tortured by terrorists, officials said.
On September 17, 2021, the injured soldier and nine health workers who survived the brutality of the terrorists were evacuated from Kiwirok subdistrict in Pegunungan Bintang district to Jayapura town.
The health workers were identified as Lukas Luji, Marthinus Deni Setya, Siti Khotijah, Dr. Restu Pamanggi, Marselinus Ola Atanila, Patra, Emanuel Abi, Katrianti Tandila and Kristina Sampe Tonapa.
The evacuees were transported in a military Caracal transport helicopter to the provincial capital of Papua to Marthen Indey Hospital for medical treatment.
Related News: Indonesian Army Evacuates Civilians From Kiwirok
Related news: Ensuring respect for the rights of victims of Kiwirok attacks: LPSK
Related news: Search for two healthcare workers missing in Papua: army