Joint training provides opportunities for soldiers: TNI Commander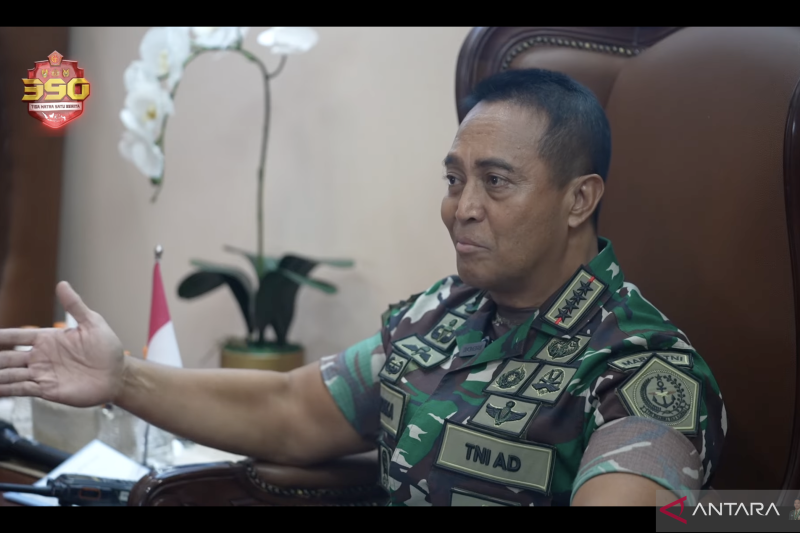 Jakarta (ANTARA) – The joint exercise of the Indonesian army (TNI) and the United States Special Operations Command in the Pacific was a good opportunity for the soldiers of the TNI to expand their relations, share their knowledge and improve their communication skills, said TNI Commander General Andika Perkasa.
"With the interaction during the joint exercise, our soldiers will have more courage to communicate and make more friends," Perkasa said, quoted on his YouTube channel, monitored here, on Friday.
Thus, the general expressed the hope that the Indonesian soldiers would be able to make the most of the joint training to interact and build friendships with other soldiers and not just limit themselves to exchanging knowledge.
"This opportunity will be a valuable experience for our soldiers," Perkasa said.
He made the statement to a delegation from United States Special Operations Command Pacific during a meeting with the TNI regarding joint exercises involving the TNI's three-division Special Forces Corps.
Based on earlier reports, several joint TNI and U.S. Army exercises included joint exercises between the Special Forces Corps of the three TNI Navy, Army, and Air Force divisions and U.S. Special Operations Command Pacific.
In addition, there are joint exercises for Garuda Canti Dharma 2022 peacekeeping and the upcoming joint exercise Garuda Shield 2022 from August 1 to 14, 2022.
Garuda Shield Joint Training 2022 will take place in several locations: Baturaja, Amborawang and Batam Island.
Garuda Shield is an annual joint exercise between TNI and U.S. Indo-Pacific Command (INDOPACOM) designed to build interoperability, capacity, mutual trust, and cooperation.
Soldiers from TNI and the U.S. Army will join Australian, Japanese and Singaporean militaries in joint exercise Garuda Shield 2022.
Related News: Indonesia, US and partner nations ready for Garuda Shield 2022
Related News: Indonesia and US launch Garuda Canti Dharma 2022 peacekeeping exercise
Related News: Indonesian and Malaysian air forces hold joint exercise