Indonesian-US Navy formation fosters close and lasting friendship: TNI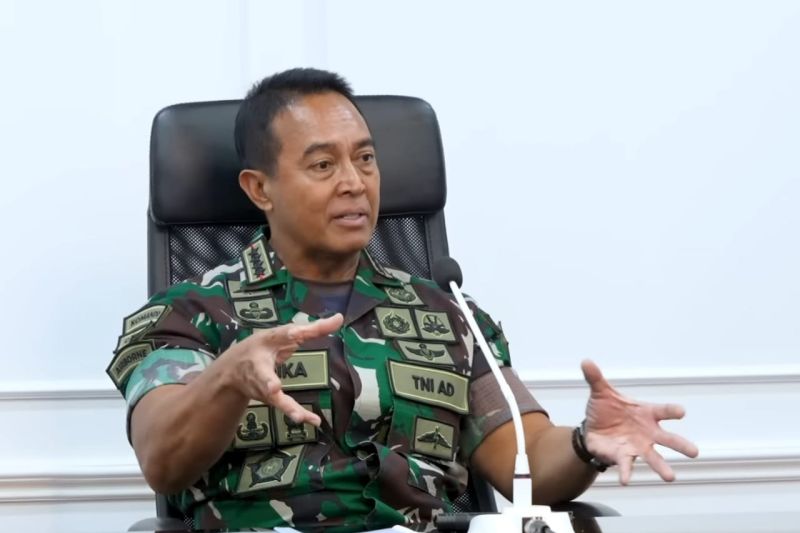 Jakarta (ANTARA) – Indonesian Marines' combat training program with the United States is becoming a means to forge a close and long-term friendship, said General Andika Perkasa, Commander of the National Defense Force (TNI) .
"Do you know that they have an impression during the joint training? This impression will remain in their memories throughout their lives (that of the TNI soldiers)," he remarked on his official YouTube channel on Saturday.
When these TNI soldiers move up the chain of command, such as reaching the rank of star general, then their special memory of joint training will certainly be recalled, he noted.
"They would have a good memory of training with the Marine Expeditionary Unit. It will improve the future of Indonesian Marines," he explained.
These soldiers will also gain values ​​that Perkasa considered the most important. They should receive all that and the friendship, he said.
The maritime joint combat training is part of the joint training with the Super-Garuda Shield (SGS) which had taken place in August 2022.
As part of the joint training, Perkasa was also joined in leading the Indonesian-American Special Troop to combat the formation targets.
On this occasion, Perkasa was also officially promoted to honorary member of the Indonesian Navy Marine Corps Purple Beret Combat Troops.
The promotion was conducted in a ceremony led by Indonesian Navy Chief of Staff Admiral Yudo Margono at Todak Dabo Singkep Beach in the Riau Islands.
"This plan has been in the works for a long time, at least about seven months ago," noted the commander of the Indonesian Navy's Development and Education Command, Lt. Gen. Suhartono.
"Then we deliver the Marine Corps aspiration to the commander," he said.
Related News: Indonesian and US Navy soldiers hold urban warfare drills
Related News: Joint Indonesia-US Maritime Exercise Ends