Indonesian and Australian armies agree to strengthen cooperation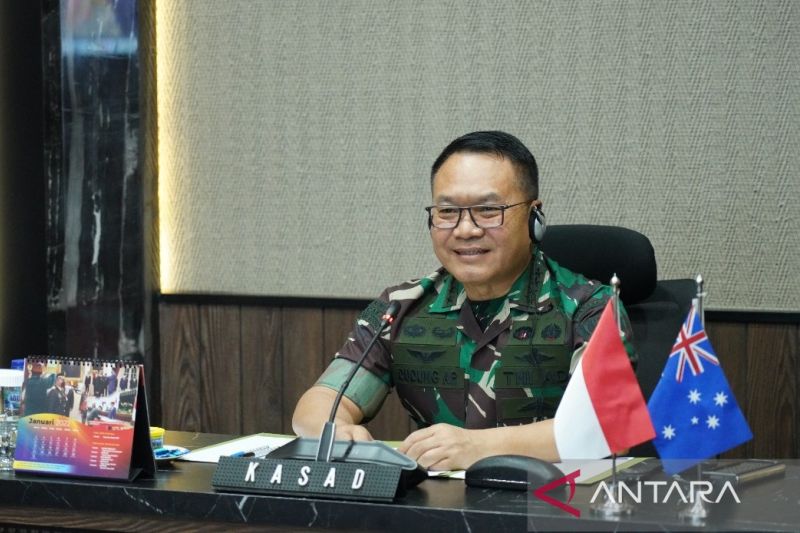 Jakarta (ANTARA) – The Indonesian and Australian armies agreed on Friday to strengthen bilateral cooperation to develop their capabilities.
The agreement was signed during a video conference between Indonesian Army Chief of Staff General Dudung Abdurrachman and Australian Army Chief Lt. Gen. Rick Burr on Friday.
During the video conference, Abdurrachman expressed confidence that cooperation between the Indonesian and Australian armies will develop further in the future.
This collaboration will be essential to strengthen cooperation, especially in the training and education sectors, as well as the dialogue between the two national armies, he said.
"After the end of the COVID-19 pandemic, it will be the best time to strengthen the cooperation between the two national armies, which would also strengthen the Indonesian-Australian bilateral relations," he remarked in a statement received. Friday in Jakarta.
Meanwhile, Burr claimed that the partnership and cooperation deliberations started by Abdurrachman's predecessor would be continued by him and his successor in the future.
Exchanges of army personnel and instructors should be initiated to strengthen the human resources of the Indonesian and Australian armies, said the head of the Australian army.
Agreeing with Burr, Abdurrachman reiterated the importance of maintaining brotherly relations between the two national armies.
"Let's start a joint activity or a training session in the future, and I hope the relationship between the Indonesian and Australian armies will be further strengthened," he said.
Aspects of training and education should be given priority in the cooperation between the two armies, he added.
Related News: House supports TNI's decision to suspend cooperation with ADF
Indonesia and Australia also need to align their perspectives and combine the tactics and techniques they will develop, including the educational aspect which is key to improving the quality of officers and NCOs, he said.
"We must align our perspective in our training, and training must not be restricted to commissioned officers only but must also extend to non-commissioned officers and lower non-commissioned officers," added the Chief of Staff of the army.
To follow up on the meeting, Abdurrachman is expected to travel to Australia in April 2022.
Related News: Defense Ministers of Indonesia and Australia to meet at JIDD