Eglin Clinic Provides Mental Health Help> Eglin Air Force Base> Post Display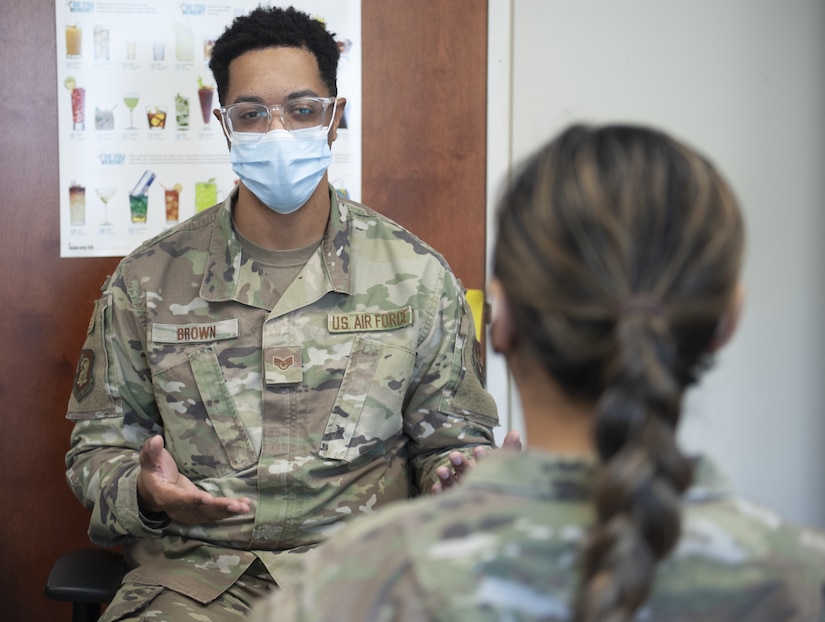 EGLIN AIR BASE, Florida –
Help is available for eligible members of the Eglin community with mental health issues caused by COVID-19 and other unforeseeable stressors.
The 96th Medical Group Mental Health Clinic offers resources to address these challenges.
The clinic serves active duty members and Reservists on active orders only. Dependents, retirees, civilians and contractors are referred to the appropriate agencies.
Staff have a wide range of resources available for self-referral, including Military Family Life Counselors, Behavior Optimization Program, Military One Source, Base Chapel, and Clinic.
The clinic has seen an increase in visits related to COVID-19 and they can be seen virtually by one of the clinic's providers when needed. Depending on the member's needs, he can also be directed to other resources.
Staff Sgt. Gerami Brown, a mental health technician, said mental health issues should not be downplayed or stigmatized. He encourages eligible clients to use all available resources when needed.
"We encourage our members to contact us if they feel they need help," he said.
For more information, contact the clinic at 883-8373 Monday to Friday, 7 a.m. to 4 p.m.
Other resources include:
– Primary Care Behavioral Health, for Active Services, Dependents and Retirees, 883-8600
– Employee Assistance Program, (866) 580-9078
The Air Force EAP provides civilian employees and their families with confidential resources, tools and services at no cost. Employees can call (866) 580-9078; TTY (800) 635-2883, from anywhere in the United States to receive personal assistance, 24 hours a day, 365 days a year. Employees can also access EAP information and resources online at www.AFPC.AF.MIL/EAP
– The National Suicide Prevention Lifeline and Military OneSource, (800) 273-8255 for crisis response
– Eglin Military and Family Life Consultants, (850) 882-9060