Deputy Secretary of the Air Force Commemorates 10th Anniversary of Repeal of Don't Ask Don't Tell> US Air Force> Post Display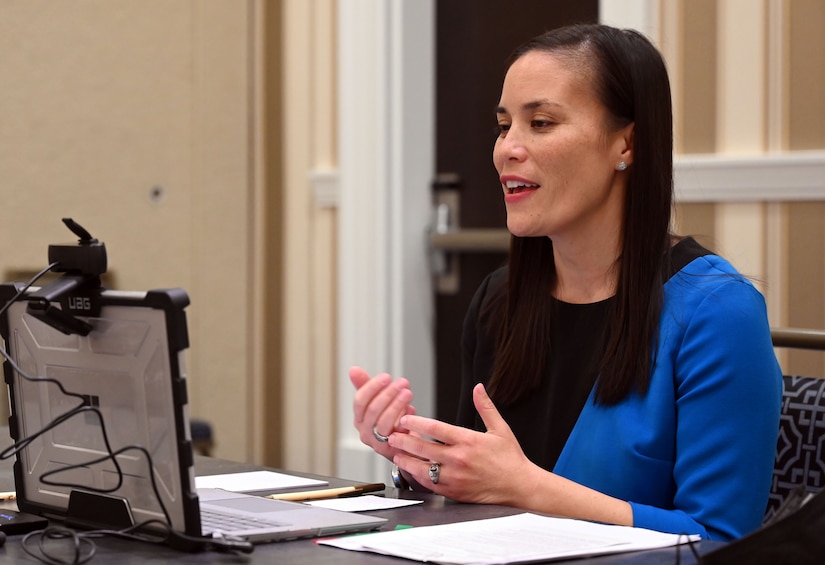 NATIONAL HARBOR, Maryland (AFNS) –
Under Secretary of the Air Force Gina Ortiz Jones commemorated the 10th anniversary of the repeal of the Don't Ask Don't Tell policy by attending two virtual events today sponsored by the White House and the LGBTQ + caucus of Congress.
Jones joined panels of other members of the LGBTQ + community, veterans and senior civilian officials in the US government to celebrate the progress made since the cancellation of DADT on September 20, 2011. After being confirmed as Undersecretary Air Force in July 2021, she worked to further strengthen diversity and inclusion throughout the department.
"The need for policies that ensure all members of the service can reach their full potential is as important as anything else we do as a department," Jones said.
Jones, who was once an intelligence officer and deployed to Iraq while the DADT policy was in place nearly two decades ago, said she faced challenges similar to those of other Airmen at a time when the disclosure of their sexual orientation was prohibited. She reflected on an experience at the ROTC just early in her Air Force career.
"I had to sign a paper saying that I would not engage in homosexual behavior because DADT applied to me even as a caddy," Jones said. "It became clear to me that an opportunity to get an education and serve our country is disappearing simply because we did not have leaders with the courage to say that anyone who is ready and willing to serve their country should have it. opportunity to do so. "
More than 13,000 people in the 17 years the DADT was in effect have been fired because of their sexual orientation or gender identity. Many of these LGBTQ + veterans and their families were also not eligible for federal benefits, such as health care and education, due to the nature of the discharge. Now those who have been released have the opportunity to receive assistance from the Department of Veterans Affairs.
"The repeal of Don't Ask, Don't Tell has helped bring our nation closer to its fundamental promise of equality, dignity and opportunity for all. It was the right thing to do, "President Joe Biden said in an official statement released on September 20. "Today, our military doesn't just welcome LGBTQ + servicemen, it's led at the highest level by brave LGBTQ + veterans.
Jones, the second-highest-ranking member of the department, now serves alongside other LGBTQ + veterans like Assistant Secretary of Defense for Readiness Shawn Skelly and Secretary of Transportation Pete Buttigieg, who were in the military under DADT .
She recently met with senior Air Force leaders and Space force at a virtual town hall to discuss the results of a study that investigated disparities between genders and racial groups among the two branches.
"It's not just about diversity or inclusion for the sake of diversity and inclusion; it's because each of those things contributes to our preparation, "Jones said. "We need talent as diverse as the opportunities and challenges we face as a country. "
Last Friday, Jones hosted a reunion and group photo with LGBTQ + Airmen and Guardians stationed at the Pentagon to celebrate the 10th anniversary of the repeal. She said she was surprised to see a number of junior military personnel who enlisted long after the DADT policy was repealed.
"It really warmed my heart because they knew they could now serve because of the repeal and be fully dedicated to the mission," Jones said.
As Jones fulfills her duties as the Department's Under Secretary and provides for the welfare of approximately 697,000 active duty, guard, reserve and civilian Airmen and Guardians around the world, she said she would continue to advocate for policies that restore confidence, which has a direct impact on operational readiness.
"I am happy to know where we are going, but we obviously have work to do," she said.