Ba'asyir insists on enforcing Islamic law in Indonesia – Politics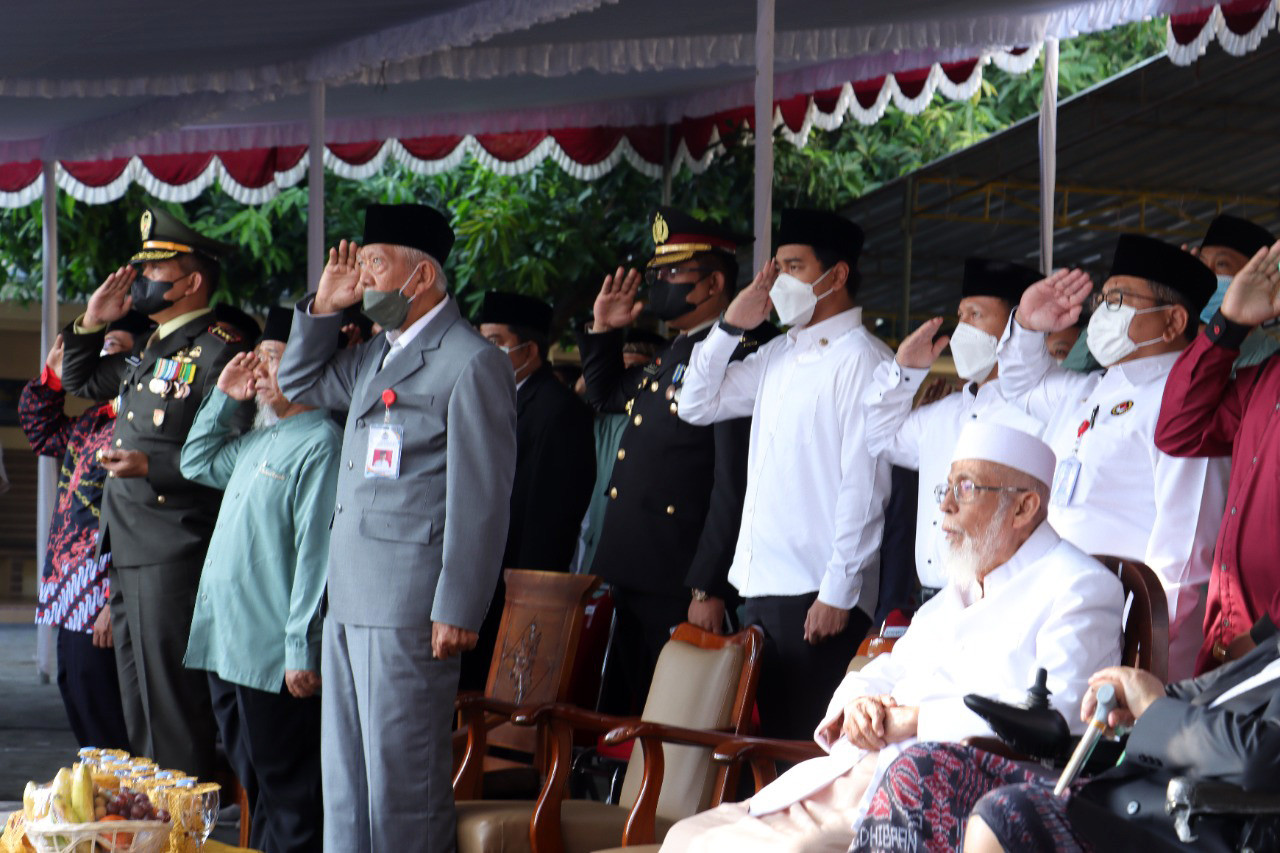 Kyodo News
Surakarta, Central Java ●
Tue, October 11, 2022

2022-10-11
17:15
0
abd3a5a6e23c0f1fd1aa476a6106a47d
2
Policy
Abu-Bakar-Baasyir, terrorist attack, Bali attack, Indonesia, radicalism
Free

A radical Muslim cleric believed to be behind the 2002 terror attacks that killed 202 people on the resort island of Bali, said in a recent interview that he still believes Indonesia should follow Islamic law, promising to work to make it happen.
Abu Bakar Ba'asyir, 84, who was released last year after serving time in a separate case for funding an activist training camp, spoke to Kyodo News last month near Surakarta in central Java ahead of the 20th anniversary of Wednesday's attacks.
Ba'asyir is the alleged spiritual leader of Jemaah Islamiyah, a militant group to which the perpetrators of the Bali attack belonged. The group is also linked to the international terrorist network al-Qaeda.
The attack on Bali nightclubs crowded with foreign tourists killed 88 Australians, the most among foreign nations. Two Japanese also died. Indonesia experienced a series of terrorist attacks over the following years, including the 2003 bombing of an upscale hotel in Jakarta that killed 12 people.
A few days after the Bali attack, Ba'asyir was arrested on a separate charge and subsequently imprisoned. After being released in 2004, he was sent to prison again in 2005 for conspiracy in the Bali bombings, but was acquitted by the Supreme Court the following year.
In the interview, Ba'asyir said the attack was wrong, but he believes three men executed in 2008 for their involvement in the attacks had "good intentions and good goals" because they were trying to "get rid of sinful acts" such as music and alcohol contrary to Islamic law.
During his trial over the bombings, Ba'asyir was found to have given his blessing when the plan was insinuated before the attack. The Supreme Court overturned the decision, finding no orders given by the cleric or a conspiracy involving him.
Ba'asyir repeated in the interview that he was not a leader of Jemaah Islamiyah and that he never ordered the attack.
That Indonesia is a secular democracy and the most populous Muslim-majority country in the world, with more than 230 million adherents who mostly practice a moderate form of Islam, Ba'asyir dismissed as a mistake .
"What we have to do now is work hard to make Indonesia enforce Islamic law because Indonesia is actually supposed to be an Islamic state. But successive governments didn't want to enforce it," said the cleric.
"I sent two letters to the president after being released from prison," Ba'asyir said, adding that he planned to write more letters to President Joko "Jokowi" Widodo urging him to accept his idea. .
Ba'asyir said Indonesia partially enforces Islamic law, such as through religious affairs offices, which deal with Islamic marriage registration. He called for the establishment of an Islamic state, saying it is the only way to practice perfect Islamic law.
Dressed in a white robe, the white-bearded Ba'asyir still regularly leads an Islamic prayer five times a day in a large mosque at the center of his Al-Mukmin Islamic school.
Despite a worsening state of health, he obliges himself to receive guests and to walk around inside the school complex and around his residence located inside the complex. He uses a wooden stick and is helped by his son to walk.
The school, which he founded, celebrated its 50th anniversary this year. It is frequented by hundreds of students from all over the country.
In August, an alumni association of the school, which now numbers around 14,000 people, held an Independence Day flag-raising ceremony on the school grounds, at which attended by, among others, members of the military and police and government officials in addition to some 600 students, Ba'asyir said.
In 2011, Ba'asyir was sentenced to 15 years in prison after being found guilty of financing a terrorist training camp in the westernmost province of Aceh. He was released in January last year after his sentence was shortened for good behavior.