Air Force wins 2 offensive on All-Mountain West, but is snubbed on the defensive end | North Springs Edition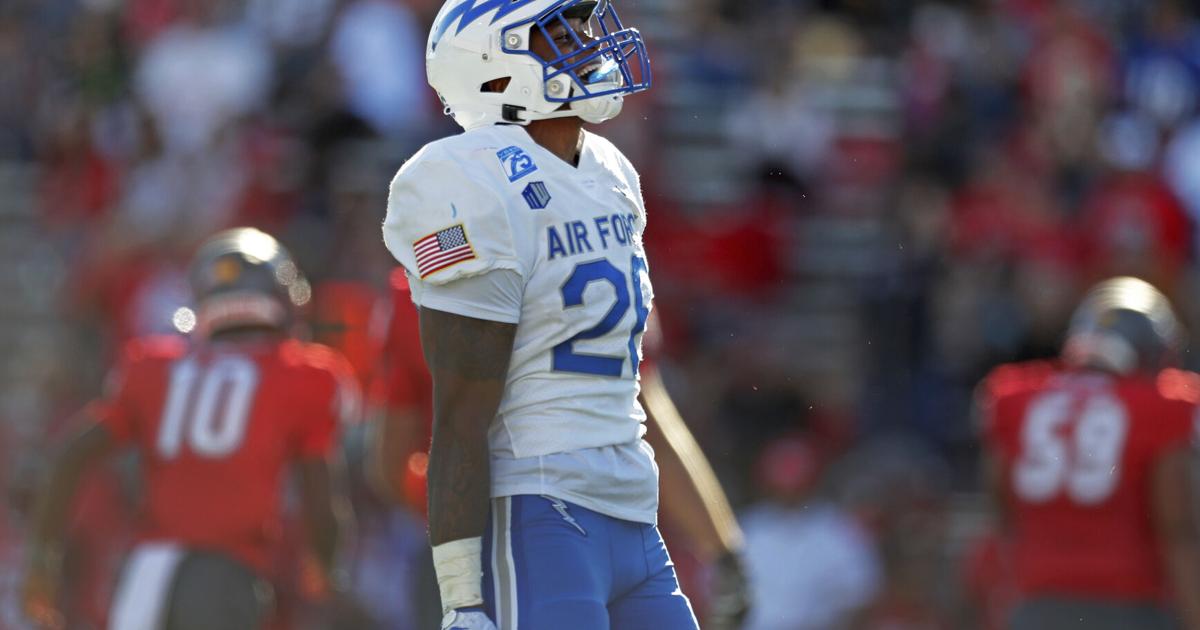 [ad_1]
An Air Force football pair received first-team honors as the Mountain West pulled their teams out of all conferences on November 30, but the Falcons' defense proved oddly empty.
Junior full-back Brad Roberts, the league's top running back, and senior guard Hawk Wimmer were selected as the first team for the Falcons.
Senior defensive lineman Jordan Jackson and junior outside linebacker Vince Sanford were second-team picks, while cornerback Tre 'Bugg, safety Corvan Taylor and wide receiver Brandon Lewis were honorable mention picks.
The league's awards, voted on by coaches and media, went to Nevada quarterback Carson Strong (offensive player of the year), San Diego State defensive lineman Cameron Thomas (defensive player of the Year), San Diego State punter Matt Araiza (Special Teams Player of the Year), UNLV quarterback Cameron Friel (freshman) and Brady Hoke of the San Diego State (Coach of the Year).
Perhaps the biggest snub was the lack of representation from the first team of an Air Force defense who finished first in the conference in total defense (288.2 yards per game), helping the Falcons ( 9-3, 5-2 Mountain West) tied for first place in the Mountain Division.
Sanford tied for the league lead with 16 solo tackles for 116 yards, a number that surpassed the conference by 18 yards. Sanford was also tied for the lead with nine sacks (also generating the most yards lost) and his four forced fumbles were one of the conference leaders.
Five of the 12 first-team caps in defense came from teams that finished in the bottom half of the conference in total defense. San Diego State had four first-team picks in defense.
Colorado State had first-team picks on offense (tight end Trey McBride) and defense (defensive lineman Scott Patchan). Rams kicker Ryan Stonehouse, a potential All-American, was part of the second team behind Araiza, who is on track to set an NCAA record for punt average.
Contact the author: [email protected]
[ad_2]