Air Force weapons crew chief dies near Osan Air Base, South Korea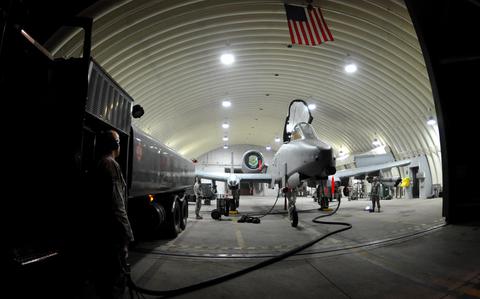 CAMP HUMPHREYS, South Korea — An Air Force weapons load team leader stationed at Osan Air Base died over the weekend, the 51st Fighter Wing announced Tuesday in a Press release.
Staff Sgt. Tyrell Harris, 34, was found unconscious at his home in the city of Pyeongtaek on Saturday and pronounced dead at a nearby South Korean hospital, according to the wing. The Michigan native was assigned to the 51st Aircraft Maintenance Squadron.
The cause of death has not yet been determined, the press release said.
Harris "will be sorely missed," said Lt. Col. Jared Struck, commander of the maintenance squadron, in the statement.
"Staff Sgt. Harris was a highly respected member of the 51st Aircraft Maintenance Squadron family," Struck said. "The news of his untimely death shook us to the core."
Colonel Joshua Wood, the wing commander, described Harris as "a valued member of our team and part of our Osan family," the statement said.
"The entire Osan team is deeply saddened by the sudden passing of Staff Sgt. Harris," Wood said.
Harris served in the Air Force for 15 years and had been stationed in Osan since 2019, wing spokeswoman Capt. Renee Douglas told Stars and Stripes by phone Tuesday. Harris was also stationed at Kunsan Air Base for a year in 2015, she said.
About 12,000 troops are assigned to the 51st Fighter Wing headquartered in Osan. The base is 8 miles north of Camp Humphreys, the largest US overseas military base, and 30 miles south of Seoul.