Air Force Swimming & Diving announces the schedules for the 2021-22 season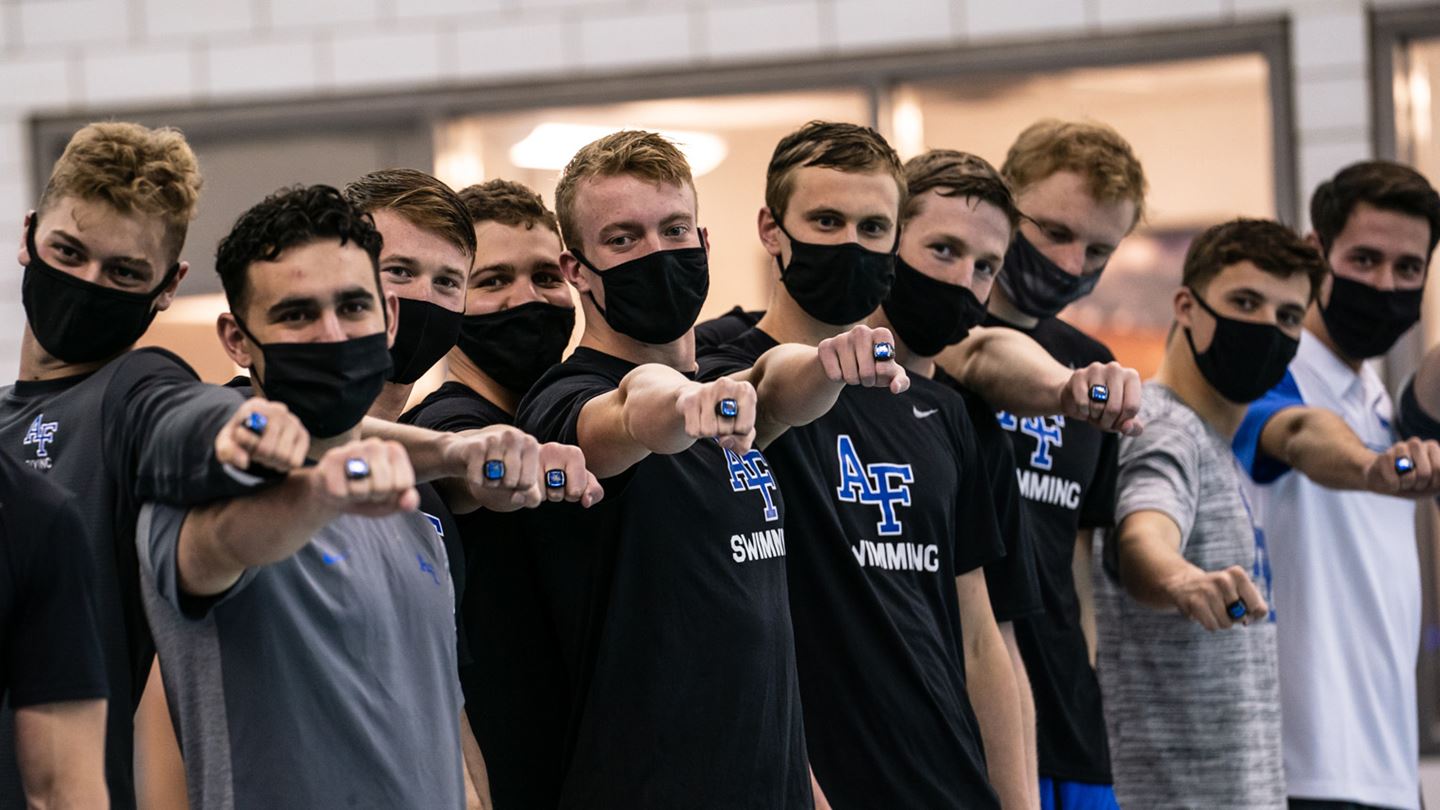 Courtesy: Air Force Athletics
Women's liberation
USAFA, Colorado- On Friday, the Air Force Academy's women's swimming and diving program released its competition schedule for the upcoming season.
With a pair of exhibition competitions heading into the regular season, including the annual Blue / Silver Intersquad at USAFA on September 25, the Falcons will kick off the 2021-22 campaign at Grand Junction for two days of action in the Intermountain Shootout. Swimmers and divers will have a myriad of unique trips against high profile competition, as the Air Force will visit campuses such as Arkansas-Little Rock, USC, Houston, and Cal Baptist.
The Falcons are set to host the Rocky Mountain Invitational on the weekend of October 22-23, when Wyoming, LSU and Denver face off inside the Cadet Natatorium this Friday and Saturday. The Air Force's 2021-22 home schedule also includes a Saturday clash with rivals Mountain West, New Mexico and Colorado State on January 22.
Colleen Murphy'sand Stan curnowThe squad will begin their playoffs on February 16 for the Mountain West Championships on the Texas A&M campus starting February 16, with NCAA Zone E Diving Qualifiers, CSCAA Swimming Championships and NCAA Championships to follow in the following weeks. .
The full 2021-22 Air Force Women's Swimming and Diving schedule can be viewed here.
Liberation of men
USAFA, Colorado- The 2021-22 calendar for Rob clayton'sand Stan curnowThe group has been released as the Falcons will officially launch the new campaign on October 1.
Prior to that, both sides of the Air Force's swimming and diving programs will participate in the annual Blue / Silver Intersquad event, scheduled for September 25 at 9:30 a.m. The first official men's regular season event will take place six days later in Grand Junction, CO during the Intermountain Shootout.
In conjunction with the women's program, male swimmers and divers will compete in the Rocky Mountain Invitational, with the Air Force hosting Wyoming, LSU and Denver on October 22-23. The Falcons will then travel to three separate invitations, including the Trojan Invitational in Los Angeles, Calif., The Art Adamson Invitational in College Station, Texas, and the Lumberjack Diving Invitational in Flagstaff, Arizona. Returning from the Christmas holidays, the Air Force will host two final home events, including the Air Force Diving Invitational from February 3-5.
The playoffs will begin with the WAC Championships in Houston, TX February 23-26, followed by NCAA Zone E qualifiers and CSCAA Invitational Championships. The Falcons will conclude the 2021-22 schedule in Iowa City, Iowa, at the NCAA Championships, which are scheduled to begin March 23.
The full 2021-22 calendar is available here.