Air Force basketball team delivers cookies in support of Ukrainian Utah State player | Air Force Sports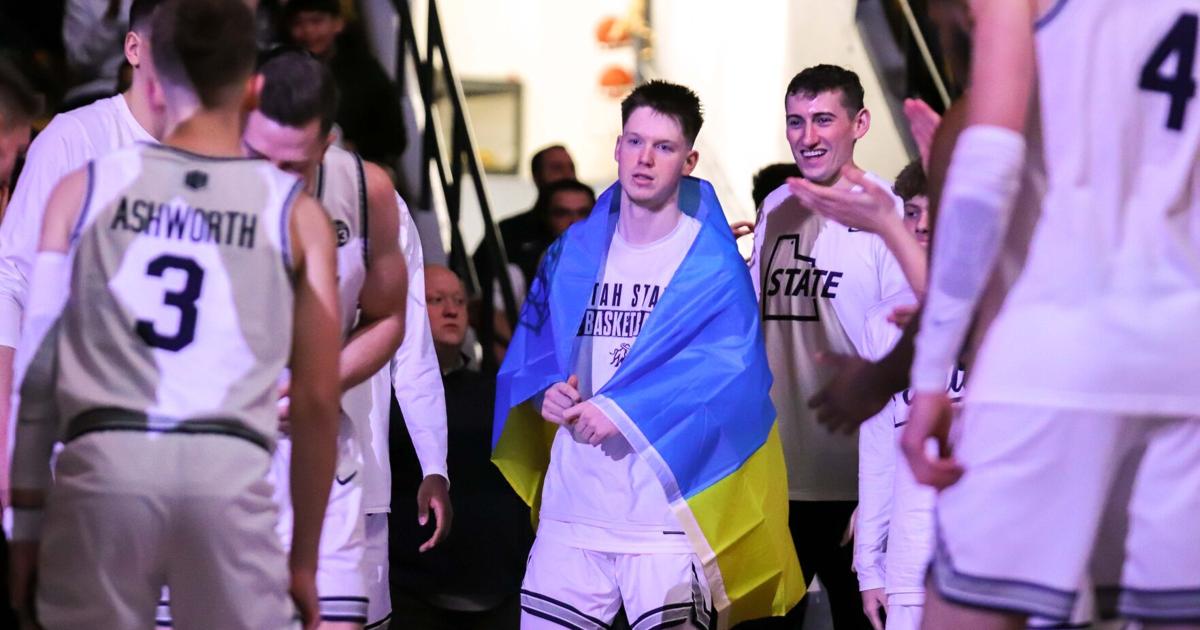 LAS VEGAS — The Air Force basketball team made a pregame delivery in the name of goodwill to a rival player affected by the raging war in Ukraine.
The Falcons presented cookies in Ukrainian colors and baked by a friend of assistant coach Jared Czech to Utah State Kyiv native Max Shulga before Wednesday's first-round game between the teams in the Mountain West Tournament.
"What an incredible gesture," Utah State coach Ryan Odom said. "Obviously Max has been through a ton individually. His family lives in Kyiv. And we've all been following what's going on, you know, there right now. And it breaks our hearts.
He handled it with grace. He took care of it, you know, as well as anybody could. And his game went up. And I think – I just wanted to say publicly that his teammates and his coaches love him. And, you know, it really touched us, you know, that the Air Force did that. They didn't have to do that. And I really appreciate that they do that.
Shulga scored 11 points in the Aggies' 83-56 win over the Falcons.
"When you see a guy like him playing his cue, who's been playing really well for them lately, and then you put it in context with what he needs to be – obviously I have no idea what 'he could go through in that regard,' Air Force coach Joe Scott said. "(We wanted to let him know) that there are people who know what he's going through. And, you know, are very — are extremely supportive.
"It was a way for us to be able to tell him in a way where, as we play each other, we're really all on the same team here and I think that's really important during this time."
Utah State also has a volleyball player, Kristy Frank, who is from Ukraine. When war broke out, her family fled the country, and her teammate Inka Mehtola's family from Finland met them and took them to their home in Finland, although they never met.