AFW2 organizes a roadshow at McChord Field | Item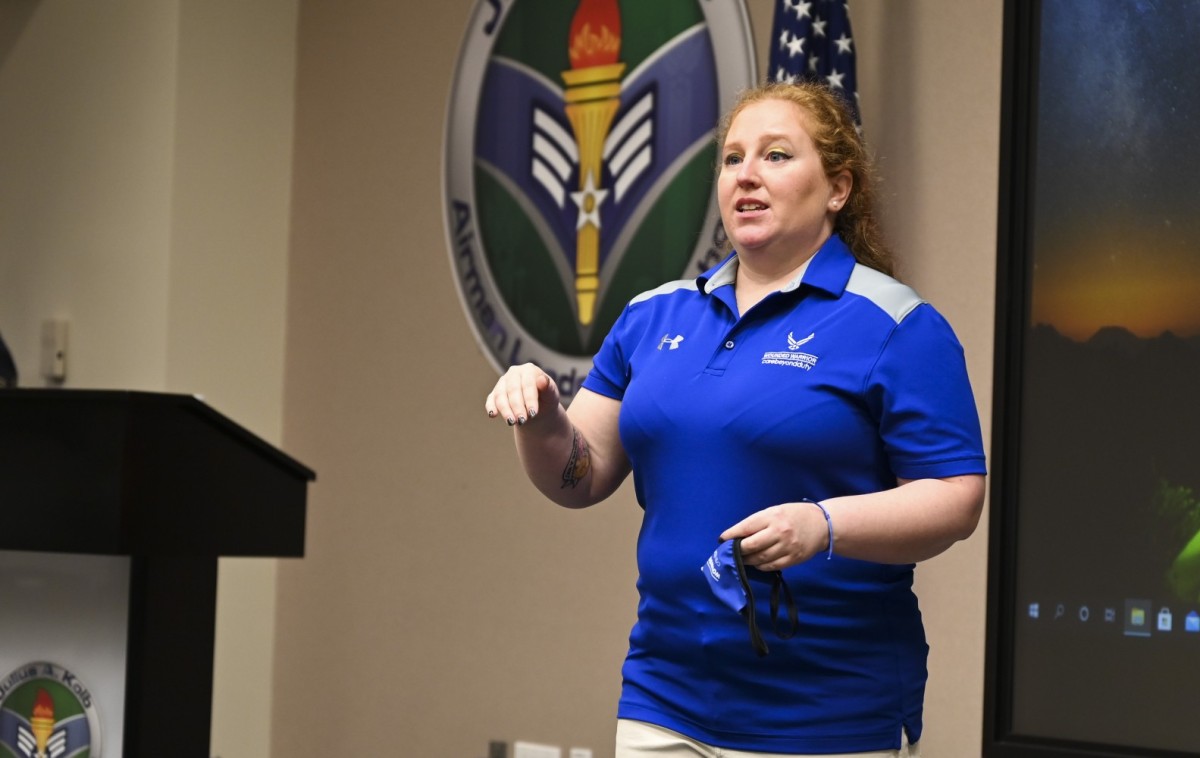 JOINT BASE LEWIS-MCCHORD, Wash. – The Air Force Wounded Warrior Program hosted an Ambassador Roadshow event at McChord Field on Joint Base Lewis-McChord on August 9.
The AFW2 program is a congressionally mandated and federally funded program that provides personalized care, service and defense to critically or very seriously injured, ill or injured Total Forces members and their caregivers. and their families.
"We are here to promote the AFW2 program," said Melissa Wiest, Outreach Program Manager and AFW2 Ambassador. "We really just want to educate the people over there that we are in the Air Force. We are the Air Force's only program for injured, ill and injured Airmen (Guardians, Veterans and their families).
As part of the program, the Roadshow Ambassador event provided the AFW2 team the opportunity to educate the Air Force population on support programs, such as adapted sports, empowerment in transition, well -being and resilience, Airman 4 Life, community programs and more that help navigate the warrior's care. It also allowed Ambassadors to share their stories of trauma, resilience and overcoming their most difficult times.
For recently retired Tech. Sgt. Nicole Allbritton, former fleet manager and now ambassador, she credits the AFW2 program for saving her life.
"I was diagnosed with a very rare brain tumor at Walter Reed (National Medical Center in Maryland)," Allbritton said. "While I was there, they recommended that I speak to AFW2."
Prior to her diagnosis, she participated in several races, including 10k, half-marathons and roller derby. However, her brain tumor prevented her from continuing these activities.
"Having people who understand you about what you are going through is life changing," Allbritton said.
Thanks to the AFW2 program, she found different ways to participate in other activities. Now, she will represent the Air Force at the Department of Defense Warrior Games September 11-21, where she will compete in wheelchair track cycling and air pistol shooting.
"I thought I had lost all of my fitness abilities," she said. "It was a little reminder that I still have it."
Allbritton added that AFW2 gave him the opportunity to share his story.
"Part of telling our story is part of the healing," she said. "Every time I tell my story, I heal myself. It's also helping other people, because not everyone wants to share their story, but they need to hear it to know it's okay to reach out.
AFW2 Ambassador, retired 1st Lt. Joey Minear, said AFW2 was crucial in helping him overcome his difficulties.
"It gave me camaraderie," Minear said. "I just realized that I am no longer alone. I have other people who understand what I am going through. It gave me motivation and encouragement to improve myself.
For more information on AFW2, visit https://www.woundedwarrior.af.mil.